The college has been constructed according to the standards of quality and safety. The campus facility consists of classrooms, laboratories, libraries and auditoriums etc.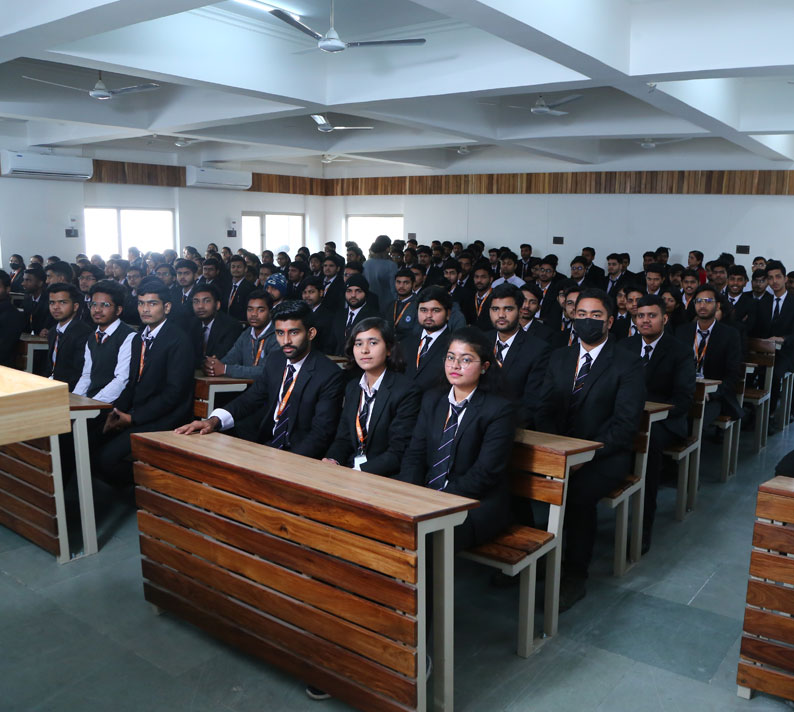 Classrooms
In terms of infrastructural prowess, the ABESIT Group of Institutions is one of the best engineering institutions in North India. It has classroom facilities of international standards to facilitate teaching through ultramodern tools and techniques. The institute has all facilities in place to address the reading, hearing and understanding needs of the students studying across disciplines and streams.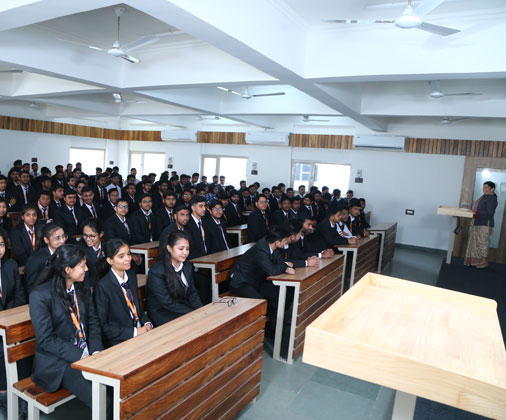 Some of the salient highlights of the classrooms are as under:
All lecture halls, classrooms, and tutor rooms are fully furnished with state-of-the-art technology
Fully IT-enabled Teaching-Learning pedagogy across all classrooms
Each classroom has a standard array of presentation tools and equipment making it easier for the faculty members to use the best multimedia tools while instructing and lecturing
All classrooms are spacious and have excellent cross ventilation
All classrooms feature a smart podium equipped with a smart touch panel control system, PC and laptop connection, projector, screen, and document camera.
Labs
ABESIT Group of Institutions has a well-equipped chain of laboratories intended to provide exhaustive practical experience to students across disciplines and streams. Each laboratory is equipped with all the required tools, equipment, and allied resources to help students in implementing all the theoretical aspects into practice while applying their knowledge concerning any particular branch of engineering.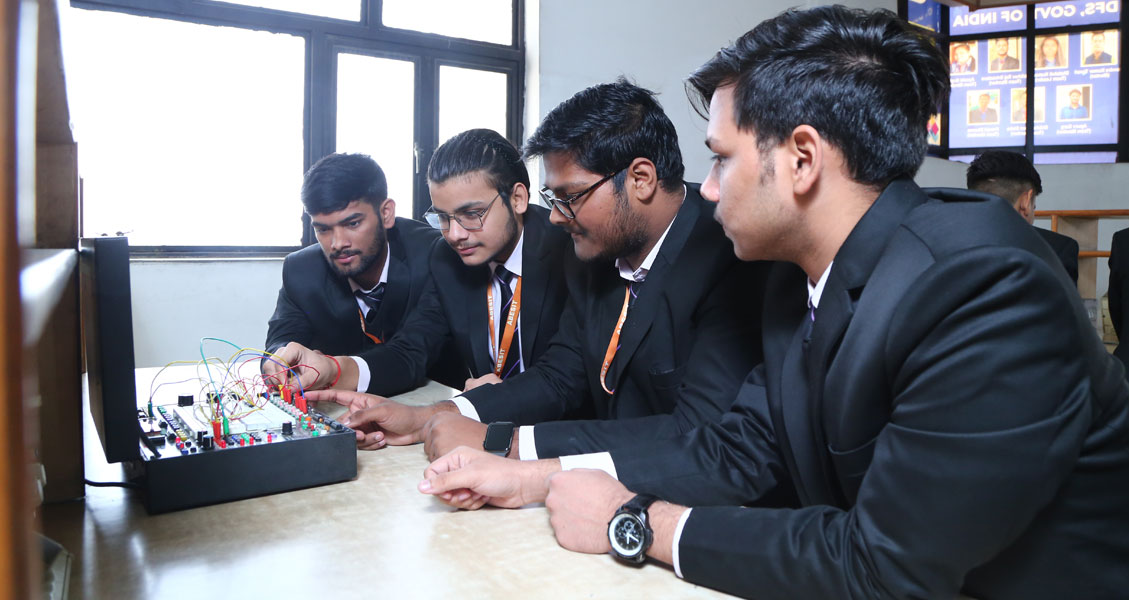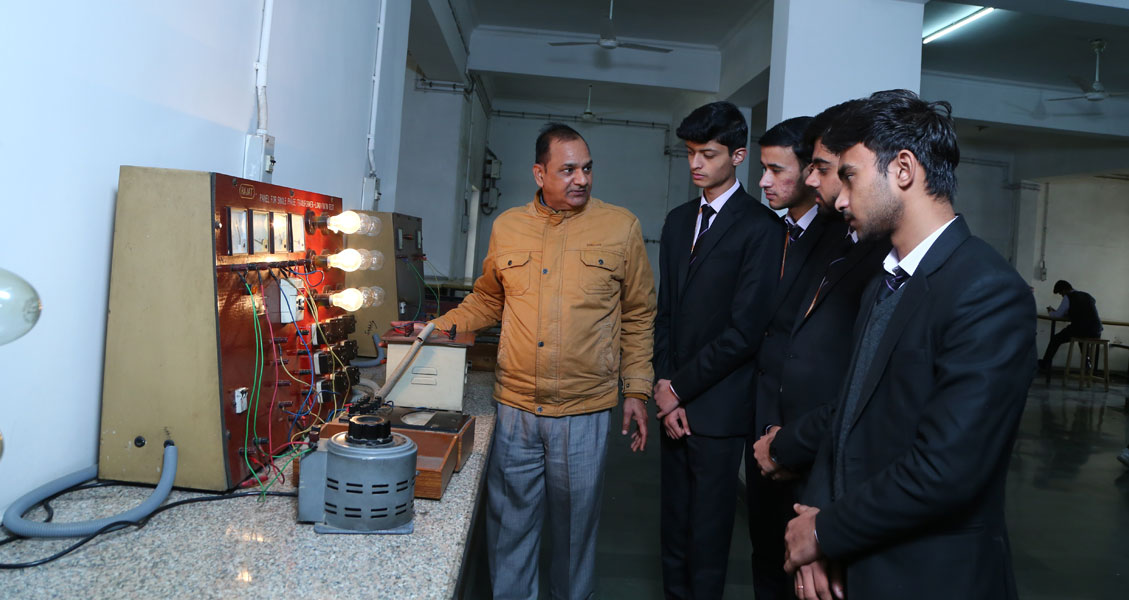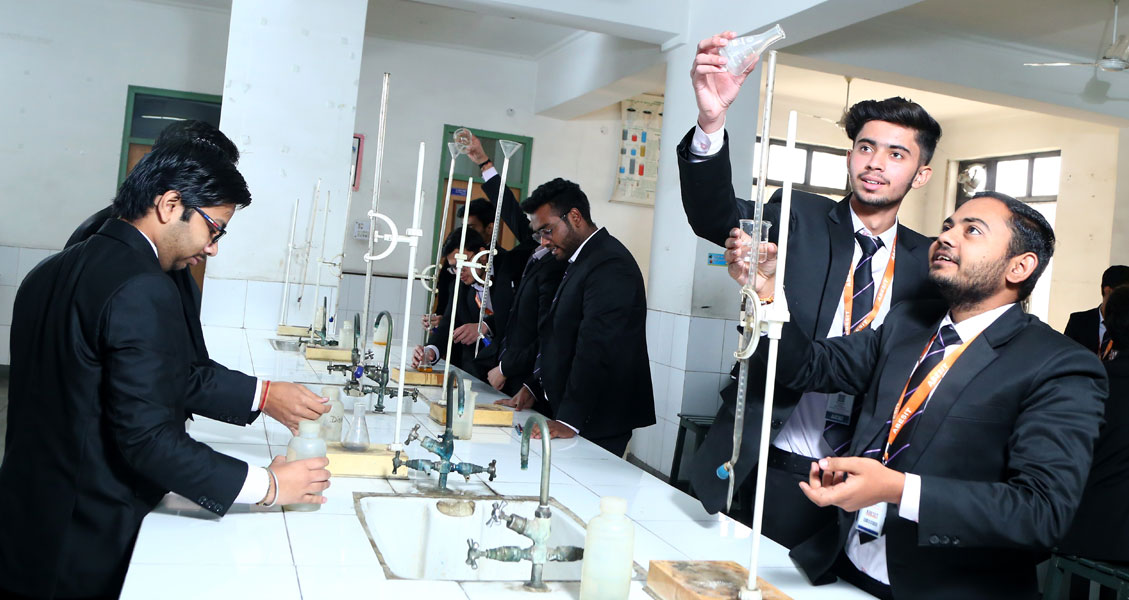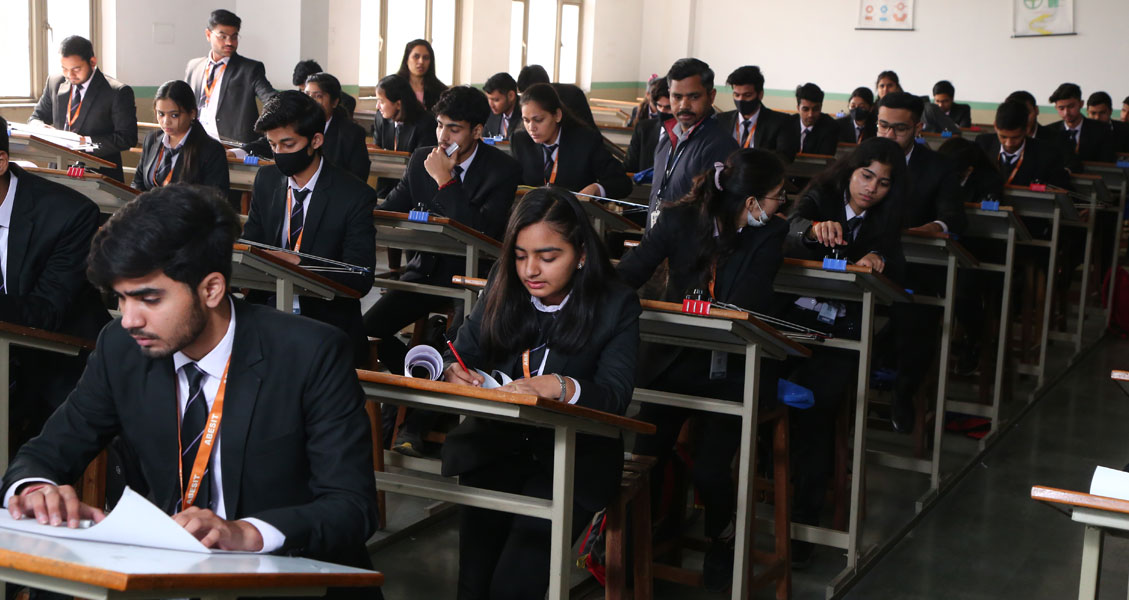 Some of the salient highlights of the labs are as under:
All the labs have superior quality, latest tools and equipment
Sophisticated trainer kits that allow students to innovate, create, implement and think beyond the horizon
All contemporary hardware and software solutions in place for the required experiments
The computer laboratory features machines containing the latest Intel Pentium processors, connected with a high-speed internet connection over the campus LAN.
Software Labs Include:
Computational Mathematics Laboratory
Computer-Aided Engineering Drawing
Computer Programming Laboratory
Data Structures Laboratory.
Library
The library acts as the heart, mind and soul of an educational institution. It is a fountainhead from where innovation and insights emerge both for the students as well as faculty members. ABESIT Group of Institutions considers library and learning complementary to each other just like the light to the lamp.
The institute has an aesthetically built library that acts as its primary resource center for all students as well as faculty members. The library is regularly upgraded by all crucial periodic and crucial inclusions in terms of hard and soft resources for systematic and steady strengthening. Apart from thousands of text and reference books, the library at ABESIT Group of Institutions is also subscribing to the world's best journals, magazines and dailies both Online and Offline.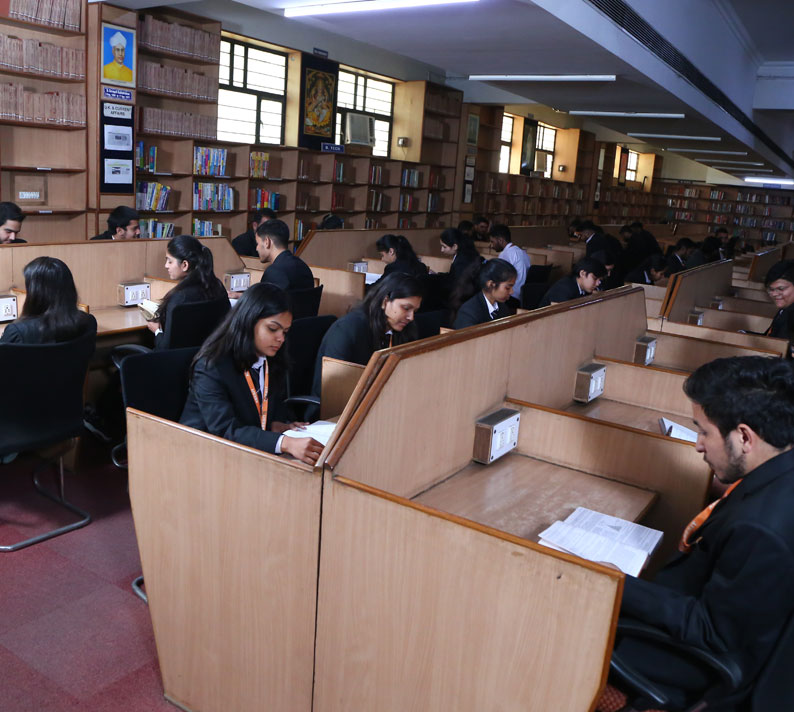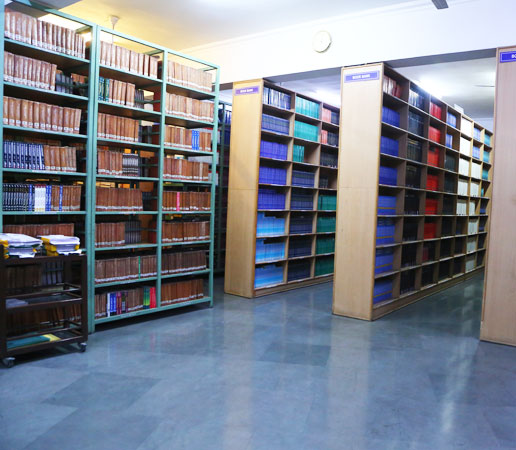 Library Services at a Glance
Issues and Returns
Journals/ Magazine/ Periodicals
Digital Library(E-Journals/ E-Books)
Reference and Reading Section
ILL (Inter Library Loan)
Open Access System
Reprography Service
Library Automation.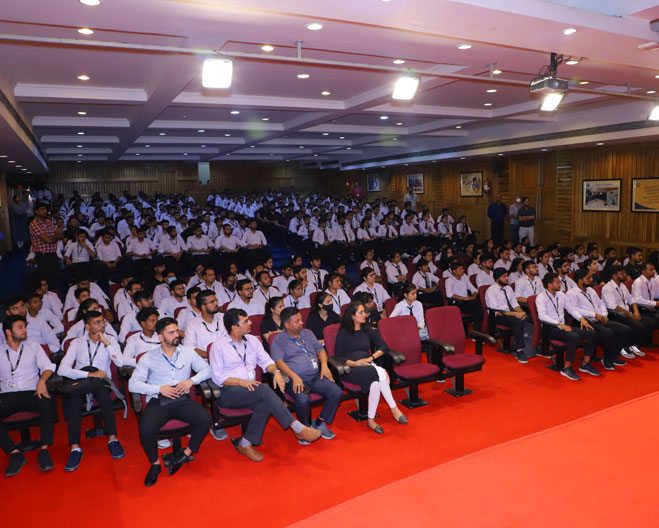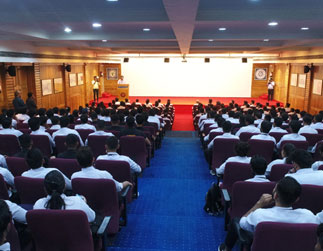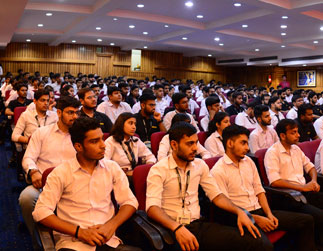 Auditorium/Seminar Halls
ABESIT Group of Institutions has a well-equipped auditorium with a vast seating capacity. The auditorium is spacious and ventilated with aesthetically built well-furnished halls. It acts as a regular venue for all types of seminars, workshops, national and international conferences, and other important occurrences.
The institute has been extremely particular about equipping it with all types of ultramodern facilities and amenities so that the process of learning can be enhanced and all the requirements for high-quality education can be met well.
The primary objectives behind the auditorium/seminar halls are to bring innovative enhancements to the quality of engineering education being imparted. And, to serve this purpose, ABESIT Group of Institutions has installed herein the latest LCD projectors, screens, and white-boards not only for delivering lectures but also for many different educational discourses. The auditorium/seminar halls give a unique platform to both students and faculty members to explore and exhibit their talents in intellectual and cultural activities.