B.Tech. in Computer Science and Engineering (IoT)
Program Overview
The B. Tech program in Computer Science (IoT) offered by ABES Institute of Technology provides students with a robust foundation in the fields such as collaborative intelligence and communication protocols, web technologies, and real-time embedded systems. The program aims at offering systematic professional knowledge and sound practical skills with a focus on technology-inspired communication networks and varied applications in the Internet of Things. This program is designed and structured to equip students with a strong skillset to be applied in network planning for IoT and sensor network design.
Some of the major topics covered during the program include as under:
Introduction to IoT
Understanding IoT from the market perspective
Data and knowledge management
Use of Devices in IoT Technology
Understanding IoT Architecture and applications across technologies.
Career Path
The Internet of Things is a field that has witnessed exponential growth over the past decade. This field has completely changed the way we live, work, and think.

Industry experts believe that this field is going to open up a galore of opportunities beyond our imagination. According to some industry forecasts, more than 75 million IoT-connected devices will be in use in a few years. As a result of IoT development on a mammoth scale, a new dawn of career opportunities will shine on the horizon.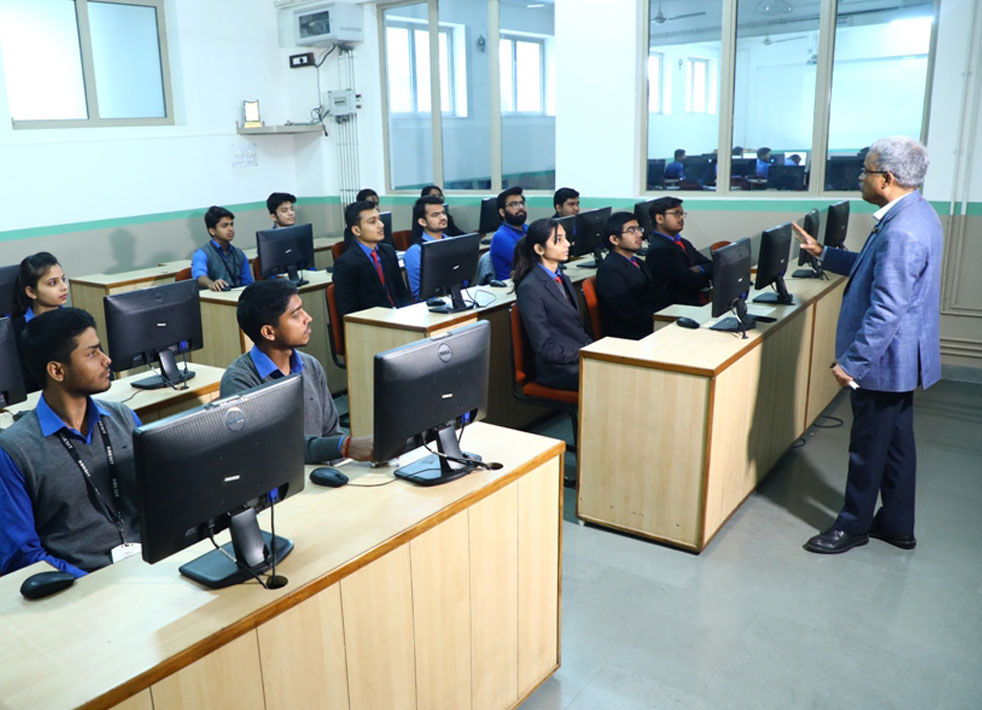 Some of the top career paths include the following:
Data Analytics
Network and the Networking Structure
Security
Hardware and Devices
User Interface
Sensors and Actuator Professional
Embedded Programs Engineer
Artificial Intelligence.
Testimonials
Hear from Our Students
Graduated from ABESIT Group of Institutions college with B. Tech in Computer Science and Engineering , I started my professional journey with CISCO .
Nipun Tyagi
Computer Science Engineering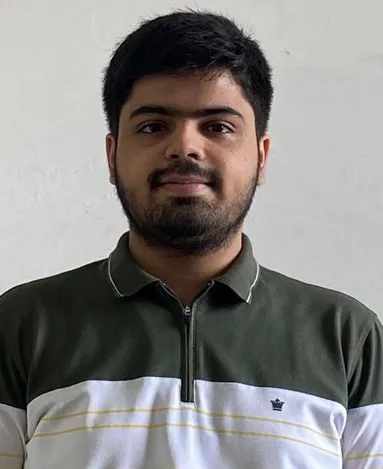 The unique ABESIT Group of Institutions culture with its emphasis on discipline and teaching excellence fosters the right environment for personal and professional growth of students and faculty.
Dr. Avinash Kumar Sharma
Frequently Asked Questions
CSE (Computer Science & Engineering) IoT (Internet of Things) is what connects devices embedded in a large number of systems to the internet. These devices/objects when representing themselves in a digital ecosystem can be controlled and monitored from anywhere around the globe.
IoT or the Internet of Things is basically a complete framework that contains all types of mechanical and digital machines that make for interconnected computing solutions/devices. As for the future scope of CSE with the Internet of Things, it has been identified as one of the fastest emerging technologies in the field of IT. The future of IoT is extremely brilliant as this is feeding and boosting Data Science as well as Artificial Intelligence in a big way. If you opt for this stream for B. Tech, you will find a plethora of lucrative job opportunities in the following fields:
IoT Governance
Sensor Innovation
Social, Legal and Ethical IoT
Innovation on the Chip
Data Analytics
Network and Structure
Cell and UI Development
Artificial Intelligence
Infonomics and Data Broking
Shift from Intelligent Edge to Intelligent Mesh.
ABESIT Career Resource Centre (CRC) is effectively functioning in conducting placement drives and plays a vital role in enhancing the capabilities and competencies of students so that they become employable and professionally strong. Our students are doing well in academics at the university level and average placements are over 80%. And, obviously, we offer assistance to B. Tech CSE (IoT) pass-outs.
CSE in specialization with IoT covers all the fundamentals of CSE along with very good coverage of IoT. Since the degree is B. Tech CSE with a specialization in IoT, you are eligible for placement drives of CSE along with IoT. On the other hand, students of CSE are no doubt eligible for participation in placement drives but they cannot attend IoT specialization-based placement drives.
Technological advancements have made our life better, smarter, and faster. The Internet of Things (IoT) is one of them. In today's era, most businesses and organizations are conducting their operations online relying to a large extent on the data collected by IoT devices. This is the reason the demand for well-trained and qualified IoT professionals and experts is growing by leaps and bounds with each passing year. Therefore, it is unquestionably one of the brightest career ideas these days.