Established in the year 2007, ABESIT Group of Institutions (AKTU College Code 290) is a self-financed engineering institution situated in a prominent location at NE-3, Crossings Republik, Ghaziabad.
The institute is approved by AICTE and affiliated with Dr. A.P.J. Abdul Kalam Technical University, Lucknow, Uttar Pradesh. Right since its inception nearly 16 years ago, the ABESIT Group of Institutions has been delivering excellence in the field of engineering education.
The institute has earned a formidable reputation by providing global quality education in a highly disciplined and conducive environment.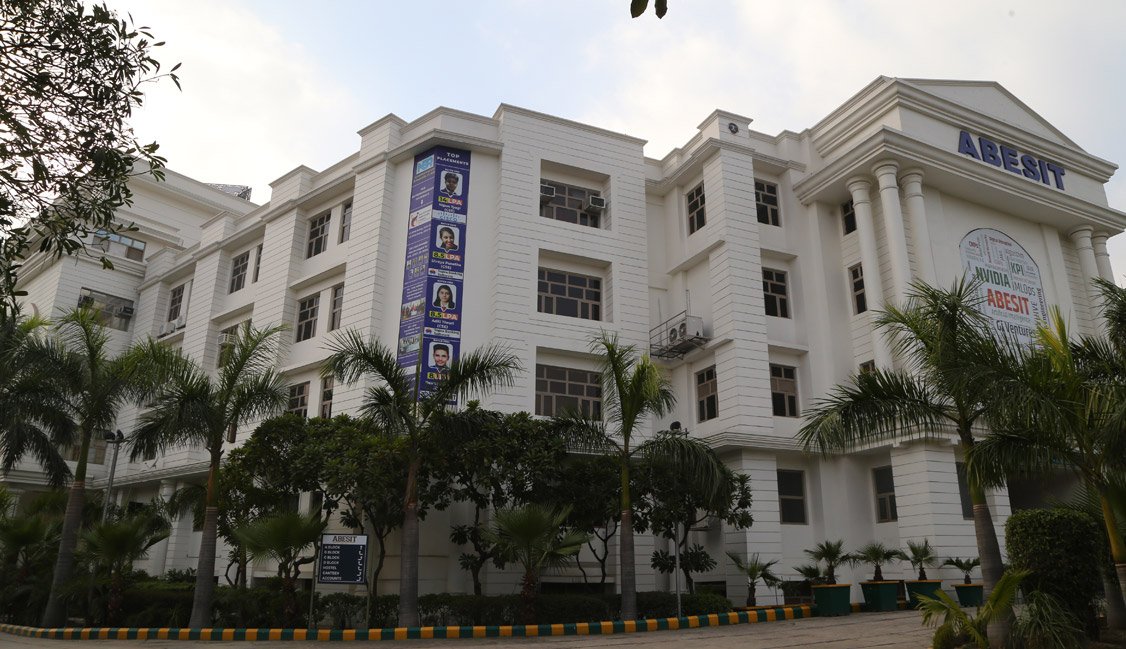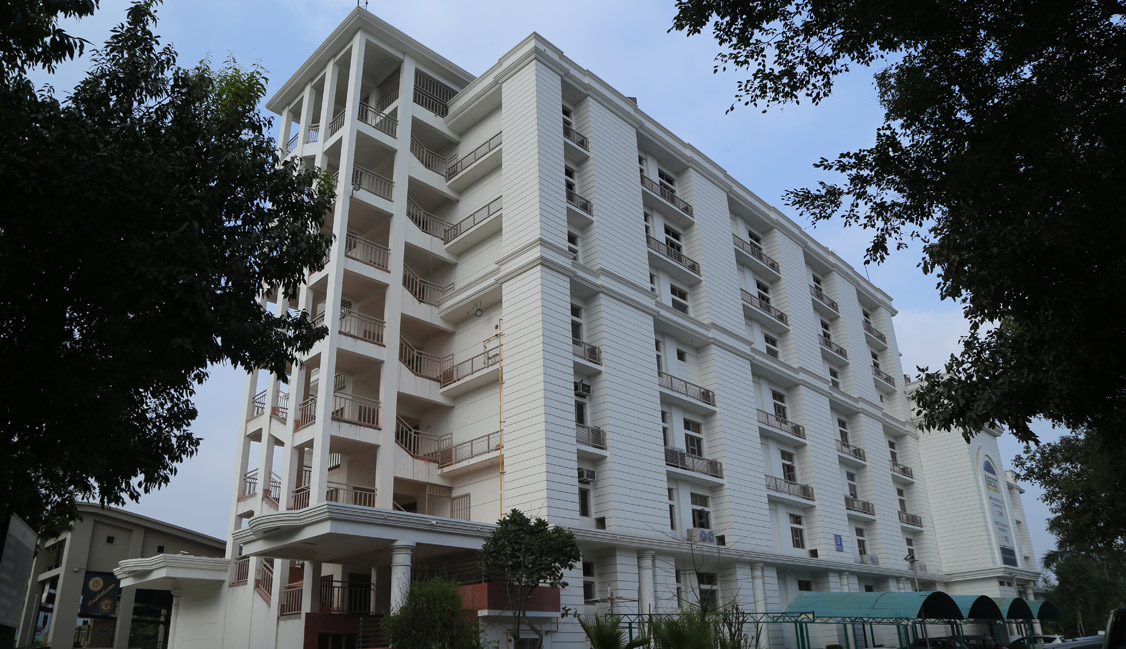 ABESIT Group of Institutions came into existence with a mission to transform budding engineers into academically versatile, intellectually-empowered, and self-disciplined engineering graduates. The institute also aims not only at producing engineers of tomorrow but also moulding them into citizens who have high morals and a spirit of integrity with capabilities to cater to the needs of the nations and the world as well.
ABESIT Group of Institutions is a unique and ineffable institution that exudes positive energy, and a sense of serendipity while producing future technocrats. Serving the cause of technical education in the National Capital Region (NCR), ABESIT Group of Institutions offers demand-driven career-oriented full-time post graduate program MCA & B. Tech Programs (CSE, IT NBA Accredited) in the following premium disciplines of engineering: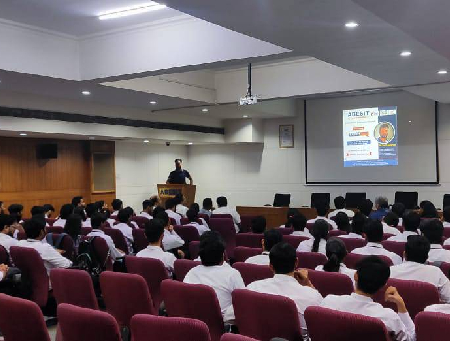 Computer Science & Engineering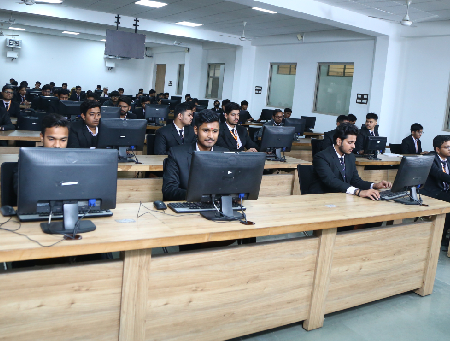 Information Technology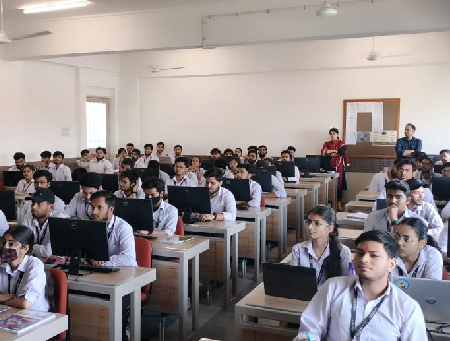 Computer Science & Engineering (DATA SCIENCE)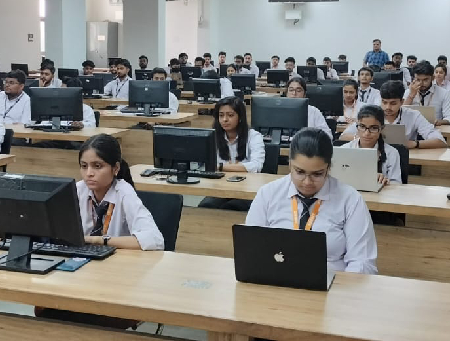 Computer Science & Engineering (AI)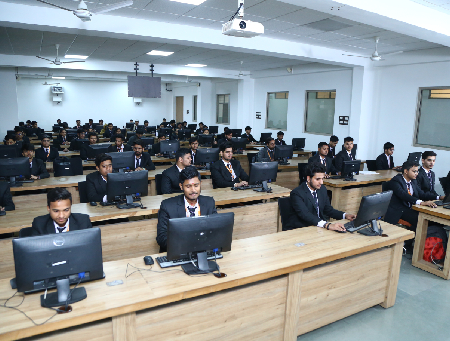 Computer Science & Engineering (IoT)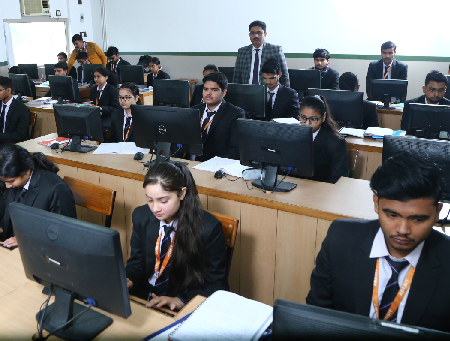 MCA (Master of Computer Application)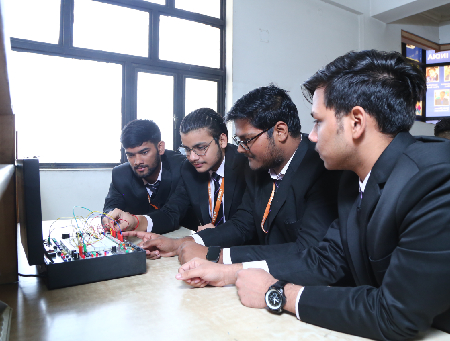 Department of Electronics & Communication Engineering
The institute is well-known for its quality initiatives that are reflected in accreditations by the National Board of Accreditation (NBA) for different programs, and the overall performance of the students in the Smart India Hackathon consistently with a consolation prize in 2017, three runner-up Teams in 2018, one Team Winner each in 2019, 2020 and two Team winners in 2022.
The congenial teaching-learning environment on the campus not only fosters the students' enthusiasm to learn beyond horizons but also ensures their development holistically. Striding ahead into greater realms of engineering education to ensure students' inclusive growth, ABESIT Group of Institutions is committed to enhancing the quality of technical education. The curriculum across the programs equips the students with all real-life skills so that they can combat all the challenges in today's fast-paced dynamic global scenario.
nVIDIA Artificial Intelligence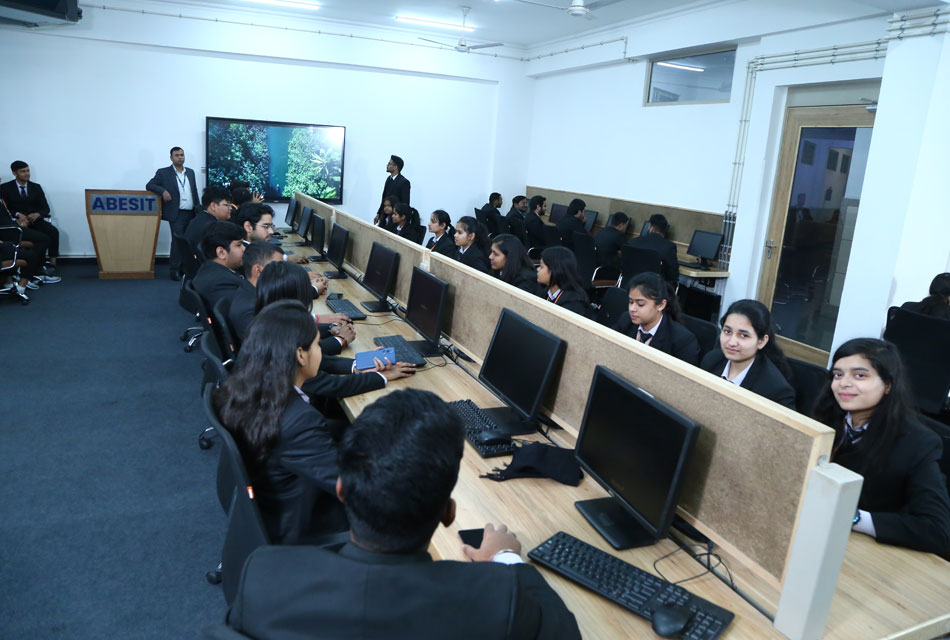 1
st
College in AKTU to adopt nVIDIA platform for AI, ML, Data Science & IOT
The objective of establishing nVIDIA Artificial Intelligence Centre of Excellence are
Build an "Industry-Ready" AI talent pool
Promote AI research in Institute
The Institute has recently set up an AI-based Centre of Excellence in association with nVIDIA for students and faculty where they'll be provided exposure to industry standards with high quality in a competitive and challenging environment. This is the first-of-its-kind Centre of Excellence established in any private institute in the affiliating university of Dr. A.P.J. Abdul Kalam Technical University, Lucknow, and NCR Region.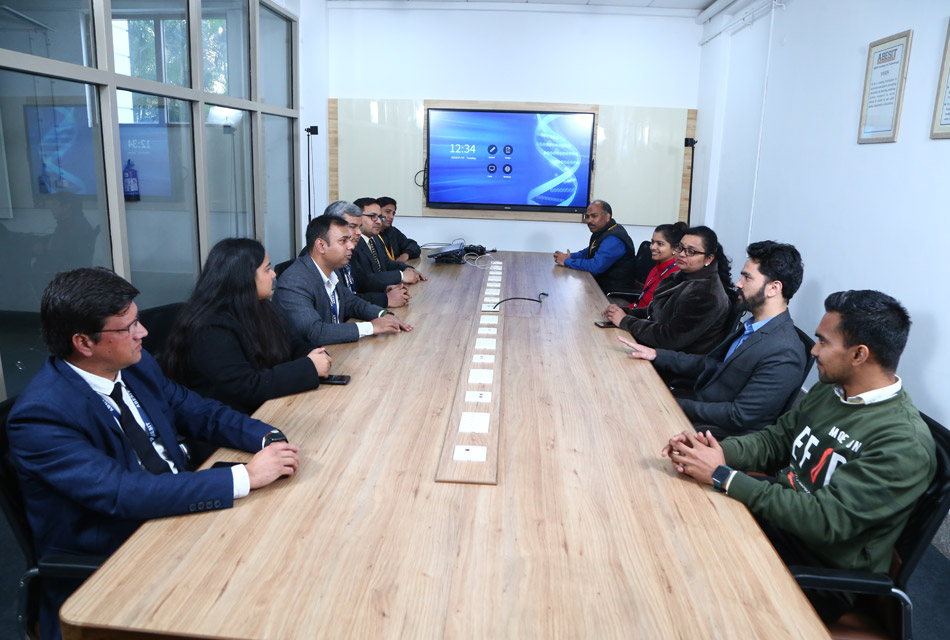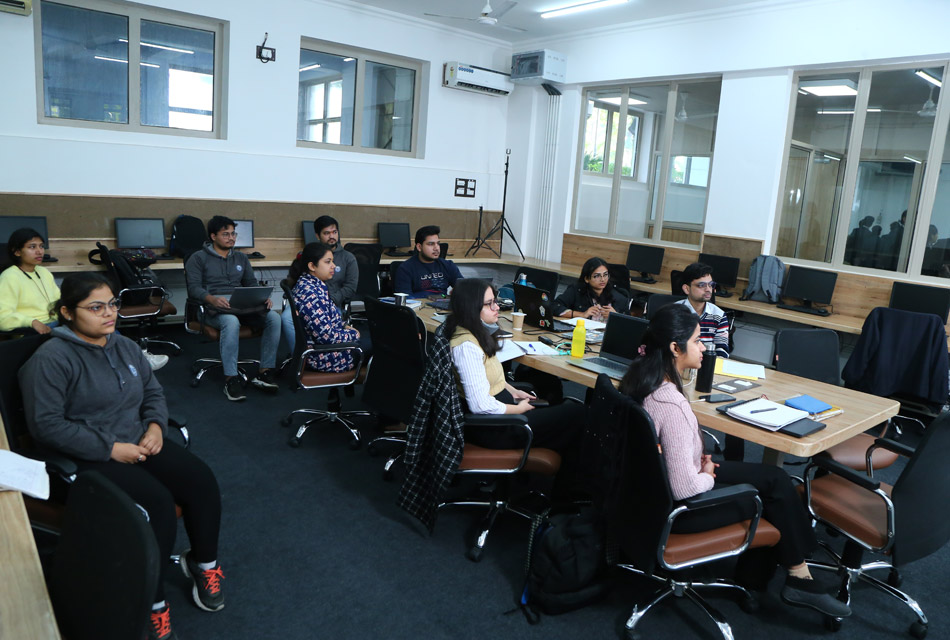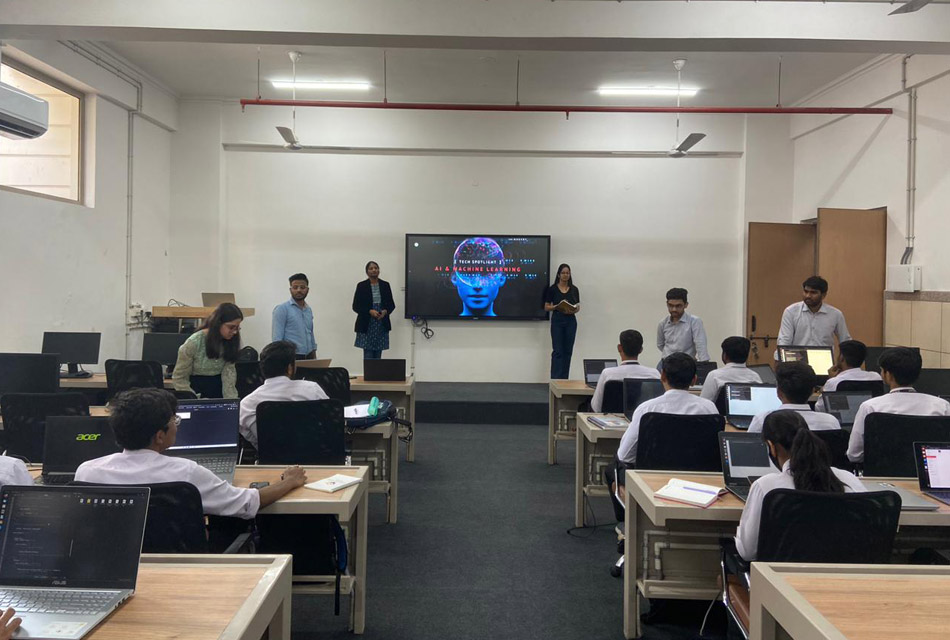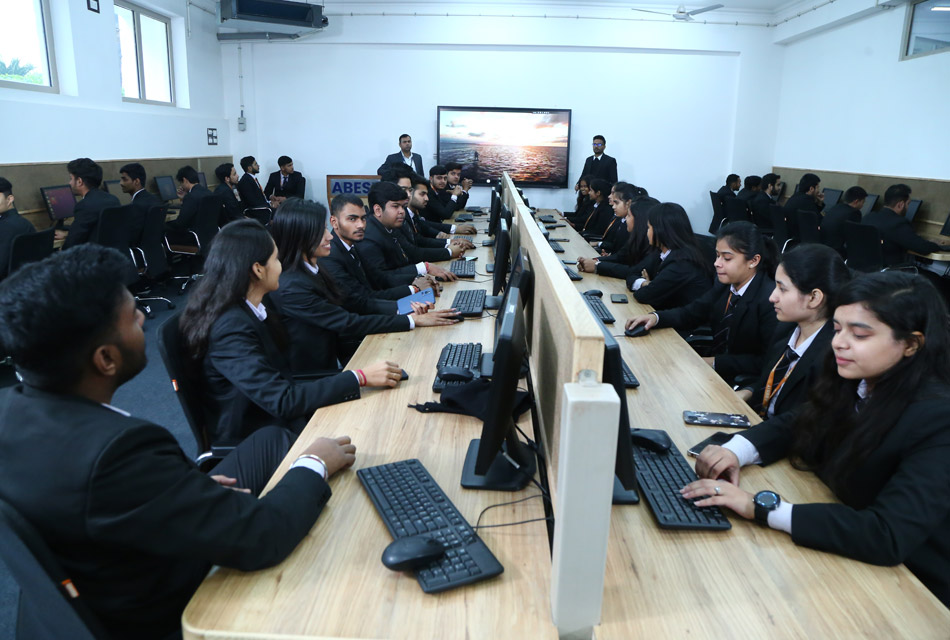 nVIDIA offers industry-leading solutions combined with extensive expertise and a broad ecosystem that helps educational institutes to create or expand an AI Centre of Excellence for both teaching and research needs across all disciplines. The overall versatility and innovative approaches have shown their impact on the Institute's Institutions Innovation Council (IIC), established under the direction and norms of the Innovation Cell, Ministry of HRD, Government of India, is consistently performing well having secured 4.5 STAR out of 5 in 2019-20 and 4.0 STAR in 2021-22.
Also, in association of ABESIT Group of Institutions-TBI facilities, students get hands-on experience in implementing their new ideas of problem-solving which leads to the incubation of the Idea. ABESIT Group of Institutions Career Resource Centre (CRC) is effectively functioning in conducting placement drives and plays a vital role in enhancing the capabilities and competencies of students so that they become employable and professionally strong. Our students are doing well in academics at the university level and average placements are over 80%.
ABESIT Group of Institutions : A Panoptical View
First-of-its-kind engineering institute to establish nVIDIA Artificial Intelligence Centre
Excellent placement records – 80% for the 2022 Batch, 70 % for the 2021 Batch, and 69 % for the 2020 Batch
Has been shortlisted by the Govt. of India for its Flagship Program "Unnat Bharat Abhiyan" for service and support to Rural Development
In the ARRIA ranking 2021, the Institute got recognized as a "Band-Performer" under the category "Colleges/Institutes (Private/Self-Financed) (Technical)".
Air-conditioned classrooms, tutorial rooms, ultramodern Auditorium and Seminar Halls with audio-visual aids
Faculty hailing from the country's best institutions
An Amphitheater of 2000 seating capacity
Proper playgrounds and hard courts for outdoor sports
Separate hostels for boys and girls with a mess facility
Strict 24×7 security monitoring 24X7
State-of-the-art Libraries and laboratories.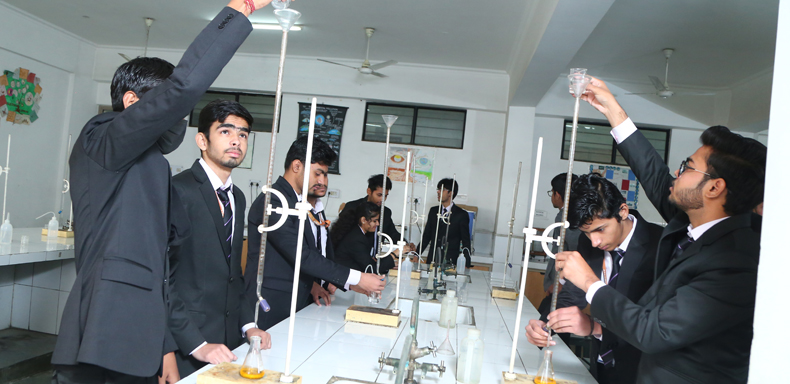 About College of Pharmacy
ABESIT Group of Institutions College of Pharmacy (AKTU College Code 913) has inherited legacy of, ABESIT Group of Institutions, a brand name in Engineering Education. With right expertise, technology, facilities and staff, we offer B.Pharm. program in Pharmacy with the aim to develop qualified healthcare professionals with a high degree of integrity and ethical standards.
We at ABESIT Group of Institutions College of Pharmacy, ensure that our students are well adept at the futuristic skills required to remain employable and job fit.
Read More
Values
Collaboration
We always believe in and encourage unique collaborations that help us distinguish our institution.
Community
We consider ourselves a community constantly striving towards a single goal – to be disciplined, celebrative, absolutely open, and purposeful.
Diversity
We believe in diversity and vibrancy and it is one of our core beliefs. Accordingly, we offer programs and experiences that create the technocrats of tomorrow to hold positions in diverse nations across the globe.
Excellence
We are unwaveringly committed to achieving the highest standards in the realm of engineering education through the highest standards of performance.
Our Core Strengths
An Early Adopter of Technology Resources

We are always early adopters of newer and innovative technology resources that not only elevate students' learning but also bring betterment in administrative functioning.

Strategic Partnerships

We always believe in developing strategic partnerships with all entities that can get along with us in expanding opportunities and serving our purposes.

Continuous Improvement

We believe in continuous improvement. We identify scope for improvement in all our new and existing programs to stay ahead of the curve in the realm of engineering education.

Compelling Brand Promise

Be it academic activities or co-curricular needs, we always strive hard to deliver a compelling brand promise with a focus on sustainable practices, and enhanced student services.
Accreditation & Affiliation
We are proud to share our accreditations and rankings that have been awarded to our college.

All India Council For Technical Education

National Board of Accrediation

Abdul Kalam Technical University