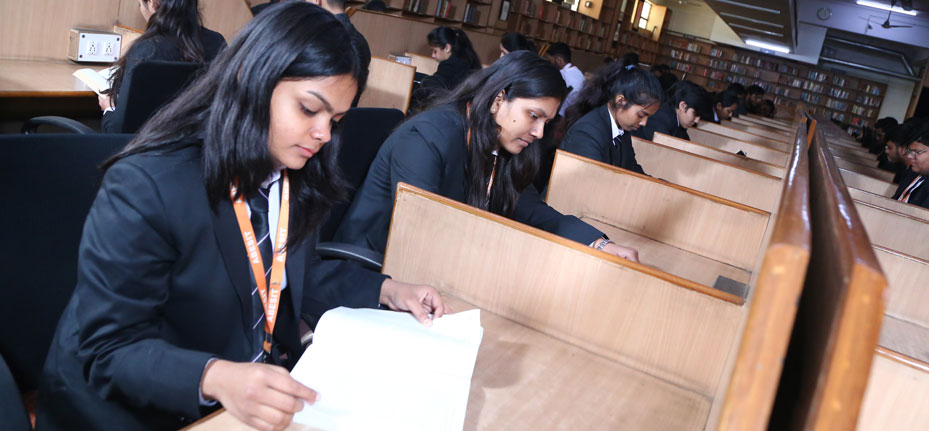 Welcome to ABESIT Group of Institutions Library
Library is an integral part and the nerve center of ABESIT Group of Institutions, imparting its services to students, faculty and other staff members. It offers excellent library services in line with the objectives and mission of the institute. The primary mission of the library is to support the educational and research programs of the institute by providing physical and intellectual access to information, consistent with the present and the anticipated educational and research functions of the institute.
The library is fully air-conditioned. The entire environment of the library is reading friendly and very congenial. It has a rich collection more than 44,379 of Text / Reference books and a good number of National / International Journals. The library has very rich collections of e-books, e-journals, corporate & industry information to fulfill the research and teaching need of the academic community. Audio-Video facilities are also provided in the library to facilitate the research and teaching learning activities. The library has been using the SIM (software for institutional management) Software package for the library house keeping operations. Using OPAC, users can search the library online catalogue by multi-disciplinary search such as Author, Title, Subject, Keyword etc. The users can also know the status of a document whether on shelf or on issue.
The total construction area of Library is approximately 8,230.00 sq.ft. Seating capacity of Reference Section is 126 users at a time. The entire Library is covered by CCTV camera surveillance & well protected with fire equipments. ABESIT Group of Institutions Library is disabled friendly with ramp facility. Our Library is doing its best efforts to give quality services to our users by using the state-of-the-art facilities.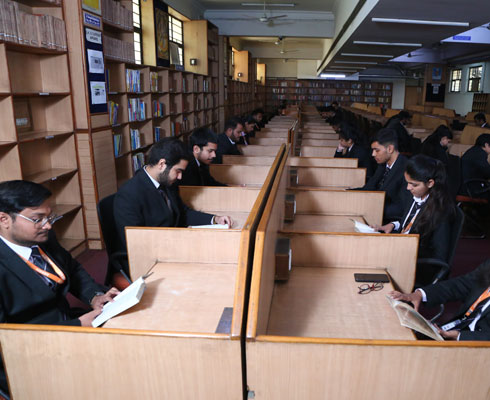 Salient Features:
Fully automated & centrally air-conditioned library.
Total area: 8,230.00 Sq. ft.
Seating Capacity: 150+.
Automated circulation.
Audiovisual Section.
Wi-Fi Connectivity.
Digital Library.
Bound volumes of journals.
Access to thousands of e-books & e-journals.
IIT & NPTEL Video Lectures.
Well protected with fire equipment.
CCTV camera surveillance.
Quiet environment.
Disabled friendly building with ramp facility.