B. Tech Computer Science and Engineering (Artificial Intelligence)
Program Overview
B. Tech Computer Science & Engineering (Artificial Intelligence) is a full-time, 4-year program offered by ABES Institute of Technology. The program aims at providing budding computer science engineers with a spectacular practical and theoretical knowledge base in the field of artificial intelligence. The program presents comprehensive exposure to hands-on technologies so that students can create a galore of applications and solutions keeping in view real-world requirements. The strategically designed and developed curriculum of the program focuses on all the core areas of modern computer science while covering the fundamentals of computational mathematics. The program in totality helps students drive through the ever-changing dynamics of IT requirements apart from the latest advancements taking place in the field of Artificial Intelligence.
Career Path
With a never-before explosion in data over the past 10 years, B. Tech Computer Science & Engineering (Artificial Intelligence) has become immensely popular not only in India but also across the globe. The placement rates in the field are very high and the vacancy graph is going up by leaps and bounds with each passing year.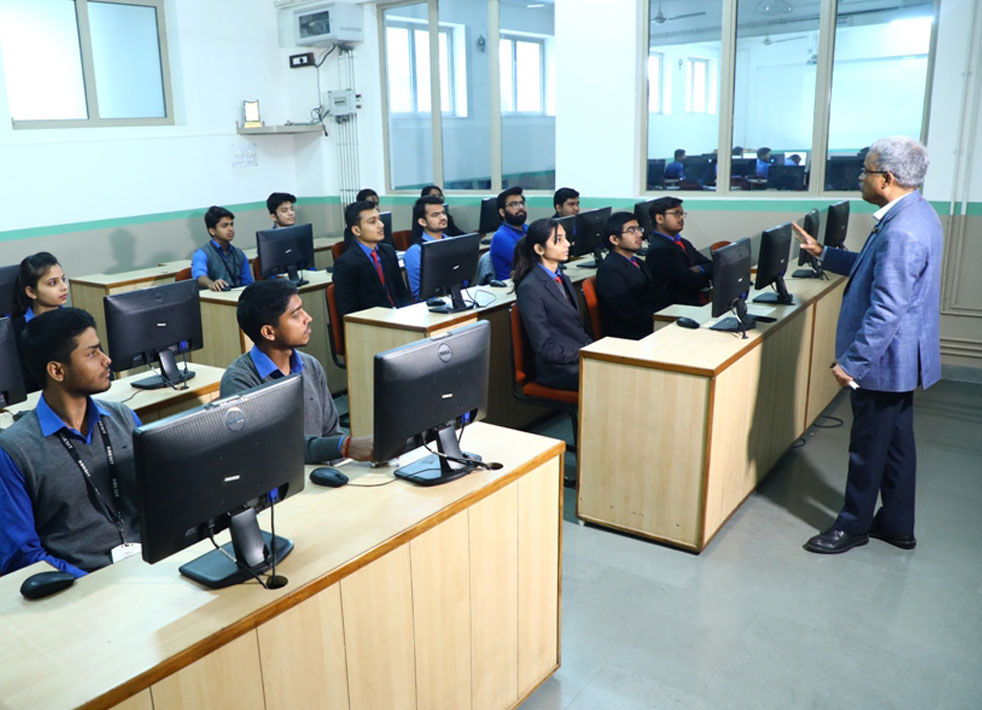 Some of the top career paths include the following:
Robotics Programmer
Software Engineer
Video Game Programmer
Computer Vision Engineer
Data Analyst
Data Engineer
ML Engineer
Computer Scientist
Algorithm Engineer
Research Engineer
Data Scientist
Principle Data Scientist
Big Data Architect
Business Intelligence Developer, and
Machine Learning Engineer, etc.
Testimonials
Hear from Our Students
ABESIT Group of Institutions has been instrumental in shaping my academic and professional growth. The faculty members here are dedicated, knowledgeable, and always willing to help their students.
Rashi Pundir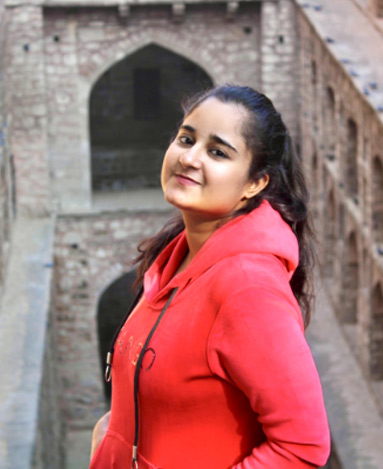 Frequently Asked Questions
The eligibility parameters for admission to B. Tech CSE (Artificial Intelligence) at ABES Institute of Technology are as under:
Must have cleared the 10+2 qualifying exam from any of the recognized boards in the country
The aspirants must have studied Physics and Mathematics as compulsory subjects at the qualifying level
At least 55% aggregate in their qualifying exam.
For more details regarding the admission procedure, you can get in touch with our dedicated admission hotline.
Artificial Intelligence is all about teaching a machine the capability of solving a wide range of complicated problems by making use of complex algorithms. The nature of the said problems is such that they are beyond the natural intelligence of human beings. Putting it simply, artificial intelligence is science and engineering that capacitates a machine to carry out or perform different tasks with no need for any human intervention. During the B. Tech Computer Science & Engineering (Artificial Intelligence) program, students are taught about the languages that machines and computers understand. Some of the most common languages include JAVA, Prolog, Lisp, R and Python.
B. Tech Computer Science & Engineering (Artificial Intelligence) is one of the most sought-after programs in the field of computer engineering and offers a broad job range to the pass-outs. Some of the top job titles include Computer Vision Engineer, Data Analyst, Algorithm Engineer, Research Engineer, Data Scientist, Data Engineer, ML Engineer, Computer Scientist, Principle Data Scientist, Big Data Architect, Business Intelligence Developer, Machine Learning Engineer, Robotics Programmer, Software Engineer, and Video Game Programmer.
Right since its inception nearly 2 decades ago, the ABES Institute of Technology has been delivering excellence in the field of engineering education. It came into existence with a mission to transform budding engineers into academically versatile, intellectually-empowered, and self-disciplined engineering graduates. ABESIT is a unique engineering institution exuding positive energy and a sense of serendipity.
Serving the cause of technical education in the National Capital Region (NCR), ABESIT provides a congenial teaching-learning environment on the campus that not only fosters the students' enthusiasm to learn beyond horizons but also ensures their development holistically. The curriculum across the programs including B. Tech Computer Science & Engineering (Artificial Intelligence) equips the students with all real-life skills so that they can combat all the challenges in today's fast-paced dynamic global scenario.
The steps as under can be used as guiding stones to serve your purpose:
Step 1: Most importantly, you need to mark up your calendar with important dates of the examination while collecting all the essential pieces of information.
Step 2: You, in your initial days of preparation, are advised to gauge the syllabus in depth and collect the study material accordingly.
Step 3: After gaining a sufficient understanding of what needs to be studied, you can look up different types of helpful resources. These include previous years' question papers also.
Step 4: After thoroughly studying the entire prescribed syllabus, you need to participate in mock tests so that you can test yourself on the front of overall knowledge gained. This exercise will also help find certain loopholes in your preparation.
Step 5: Few weeks before the entrance examination, you are advised to immerse yourself as much as you can in the revision to solidify the knowledge and information base that you have gone through across your preparation phase.