B.Tech. in Computer Science and Engineering (DATA SCIENCE)
Program Overview
B. Tech CSE (Data Science) is a full-time 4-year undergraduate degree program offered by ABES Institute of Technology. The program aims at teaching students proven ways to combine mathematics, machine learning, tools, algorithms, and business acumen so that they can make insightful use of huge data to grab or extract meaningful pieces of information from it. In a nutshell, up-to-the-minute technology, data inference, and algorithm are strategically merged to solve mind-baffling problems analytically in the B. Tech CSE (Data Science) program. As for curriculum, it includes a detailed delivery of Basic Sciences, Data Visualization, Mathematical Foundations, Machine Learning, Statistical Foundations, Data Science, Deep Learning, and Artificial Intelligence.
Apply Now
Program Educational Objectives
PEO 1
Graduates are prepared to use various data analytics and visualization tools to solve real life problems.
PEO 2
Graduates are prepared to utilize their learning and innovative skills to sustain in technological environment.
PEO 3
Graduates are prepared to work as an individual, member or leader in diverse teams to perform in multidisciplinary domains.
Program Specific Outcomes
PSO 1
Identify and formulate complex problems, to provide feasible programming solutions.
PSO 2
Apply fundamental engineering principles and computer science knowledge to develop software solution.
PSO 3
Provide innovative ideas for real time problems through the acquired knowledge of Information Security, Artificial Intelligence, Data analytics, Machine learning etc.
Program Outcomes
PO 1
Engineering Knowledge
Apply the knowledge of mathematics, science, engineering fundamentals, and an engineering specialization to the solution of complex engineering problems.
PO 3
Design/Development of Solutions
Design solutions for complex engineering problems and design system components or processes that meet the specified needs with appropriate consideration for the public health and safety, and the cultural, societal, and environmental considerations.
PO 5
Modern Tool Usage
Create, select, and apply appropriate techniques, resources, and modern engineering and IT tools including prediction and modeling to complex engineering activities with an understanding of the limitations.
PO 7
Environment and Sustainability
Understand the impact of the professional engineering solutions in societal and environmental contexts, and demonstrate the knowledge of, and need for sustainable development.
PO 9
Individual and Team Work
Function effectively as an individual, and as a member or leader in diverse teams, and in multidisciplinary settings.
PO 11
Project Management and Finance
Demonstrate knowledge and understanding of the engineering and management principles and apply these to one's own work, as a member and leader in a team, to manage projects and in multidisciplinary environments.
PO 2
Problem Analysis
Identify, formulate, review research literature, and analyze complex engineering problems reaching substantiated conclusions using first principles of mathematics, natural sciences, and engineering sciences.
PO 4
Conduct Investigations of Complex Problems
Use research-based knowledge and research methods including design of experiments, analysis and interpretation of data, and synthesis of the information to provide valid conclusions.
PO 6
The Engineer and Society
Apply reasoning informed by the contextual knowledge to assess societal, health, safety, legal and cultural issues and the consequent responsibilities relevant to the professional engineering practice.
PO 8
Ethics
Apply ethical principles and commit to professional ethics and responsibilities and norms of the engineering practice.
PO 10
Communication
Communicate effectively on complex engineering activities with the engineering community and with society at large, such as, being able to comprehend and write effective reports and design documentation, make effective presentations, and give and receive clear instructions.
PO 12
Life-Long Learning
Recognize the need for, and have the preparation and ability to engage in independent and life-long learning in the broadest context of technological change.
Career Path
Data Science is one of the fastest emerging fields which is all set to bring a paradigm shift in the technological landscape of the entire world.
All organizations, right from mid-sized companies to giant corporates, are harnessing the power of data science to achieve their goals. And, all this, has obviously given rise to a galore of ever-increasing job opportunities.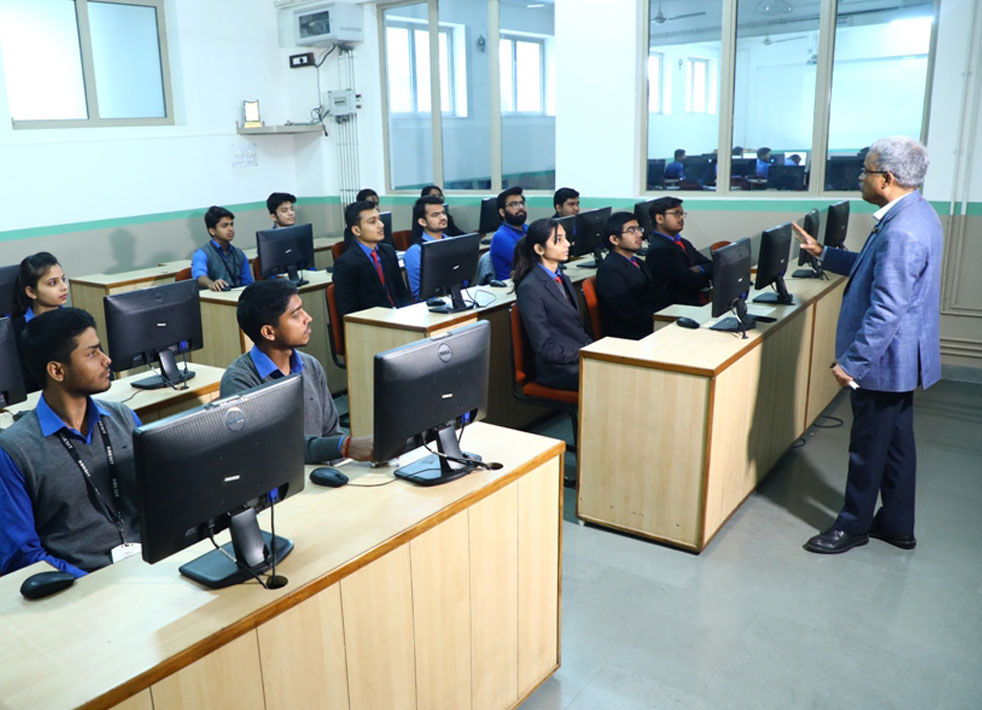 Some of the top career paths in the field of data science include the following:
Data Scientist
Data Analyst
Data Engineer
Business Intelligence Analyst
Marketing Analyst
Data Architect
Machine Learning Engineer, and
Database Administrator, etc.
Testimonials
Hear from Our Students
An exceptional mix of cultural and contemporary pedagogy served by ABESIT Group of Institutions meritorious faculty helped me to accomplish prosperous employment in a thriving enterprise.
Yash Kumar Rajput
Computer Science Engineering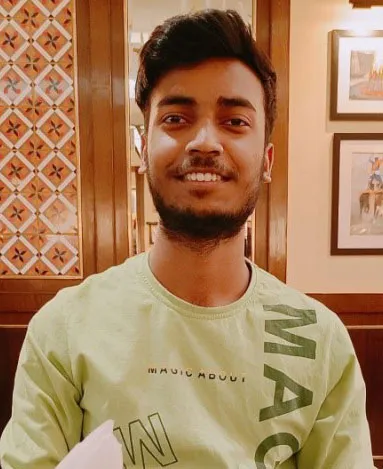 Frequently Asked Questions
Data Science is all about the study of data. This field involves creating means and resources used to record, store, and analyze data to properly extract crucial pieces of information. The data extracted and collected this way is used to attain deep insights to serve a large number of purposes across industries and sectors.
A large number of sectors and industries across the globe are adopting Data Science for the smooth and seamless functioning of their operations. This field has seen a gigantic increase in recent years, leading to a never-before growth in the demand for qualified data scientists. The curriculum of the B. Tech. in Data Science program helps students in their preparedness for a well-rounded and rewarding career in the field of Data Science.
As for the market growth potential & opportunity scenario in the field of data science, the entire landscape is really very encouraging and zealous. An estimated 11.5 million new jobs by 2026 are on the cards (source: U.S. Bureau of Labor Statistics) with the demand for qualified and skilled data scientists rising by 35% by 2025 alone (Source: IBM).
ITo become a successful data scientist, you need to have the following skills:
Ability to process large data sets
Data Visualization
Data Wrangling
Statistical Analysis and Computing
Machine Learning
Deep Learning
Mathematics
Programming
Statistics
Big Data.
To pursue an undergraduate degree in data science, you must have qualified 10+2 with Physics, Mathematics, and Chemistry as your primary subjects. The minimum score required might differ from institution to institution. Generally, 60% is acceptable.