B. Tech in Information Technology (NBA accredited)
Program Overview
B. Tech in Information Technology or B. Tech (IT) is a 4-year full-time program offered by the ABES Institute of Technology. B. Tech (IT) is an area of study in which students learn in detail about how to devise, develop, carry out, run, and support different computer-based information systems. This program covers both software and hardware aspects of IT and helps in the generation, management, storage, communication, and taking care of the information flow in the form of certain complex codes.
B. Tech (IT) is an ideal program for those ardently willing to play with computers and want to know and explore all the backend aspects of a wide range of operations in the field of computers/information technology. IT sectors and their different segments hold the highest share of the GDP of the country. And, currently, it is one of the most in-demand disciplines/streams in the field of computer science.
Apply Now
Program Educational Objectives
PEO 1
Graduates are prepared to use various information technology tools to solve real life problems.
PEO 2
Graduates are prepared to utilize their learning and innovative skills to sustain in technological environment.
PEO 3
Graduates are prepared to work as an individual, member or leader in diverse teams to perform in multidisciplinary domains.
Program Specific Outcomes
PSO 1
Identify and formulate complex problems, to develop algorithm and feasible programming solutions.
PSO 2
Apply fundamental computational knowledge, database and software engineering principles to develop software solution.
PSO 3
Provide innovative idea for real time problems using acquired knowledge through Information Security, Artificial Intelligence, Mobile Computing, Big Data, IoT etc.
Program Outcomes
PO 1
Engineering Knowledge
Apply the knowledge of mathematics, science, engineering fundamentals, and an engineering specialization to the solution of complex engineering problems.
PO 3
Design/Development of Solutions
Design solutions for complex engineering problems and design system components or processes that meet the specified needs with appropriate consideration for the public health and safety, and the cultural, societal, and environmental considerations.
PO 5
Modern Tool Usage
Create, select, and apply appropriate techniques, resources, and modern engineering and IT tools including prediction and modeling to complex engineering activities with an understanding of the limitations.
PO 7
Environment and Sustainability
Understand the impact of the professional engineering solutions in societal and environmental contexts, and demonstrate the knowledge of, and need for sustainable development.
PO 9
Individual and Team Work
Function effectively as an individual, and as a member or leader in diverse teams, and in multidisciplinary settings.
PO 11
Project Management and Finance
Demonstrate knowledge and understanding of the engineering and management principles and apply these to one's own work, as a member and leader in a team, to manage projects and in multidisciplinary environments.
PO 2
Problem Analysis
Identify, formulate, review research literature, and analyze complex engineering problems reaching substantiated conclusions using first principles of mathematics, natural sciences, and engineering sciences.
PO 4
Conduct Investigations of Complex Problems
Use research-based knowledge and research methods including design of experiments, analysis and interpretation of data, and synthesis of the information to provide valid conclusions.
PO 6
The Engineer and Society
Apply reasoning informed by the contextual knowledge to assess societal, health, safety, legal and cultural issues and the consequent responsibilities relevant to the professional engineering practice.
PO 8
Ethics
Apply ethical principles and commit to professional ethics and responsibilities and norms of the engineering practice.
PO 10
Communication
Communicate effectively on complex engineering activities with the engineering community and with society at large, such as, being able to comprehend and write effective reports and design documentation, make effective presentations, and give and receive clear instructions.
PO 12
Life-Long Learning
Recognize the need for, and have the preparation and ability to engage in independent and life-long learning in the broadest context of technological change.
Career Path
With the ever-growing upward curve in the IT industry, a never-before galore of lucrative and highly rewarding jobs continue to emerge.

As per IBEF (India Brand Equity Foundation), Department of Commerce, Ministry of Commerce and Industry, the contribution by the IT sector in India will reach 270 billion dollars by the end of 2025.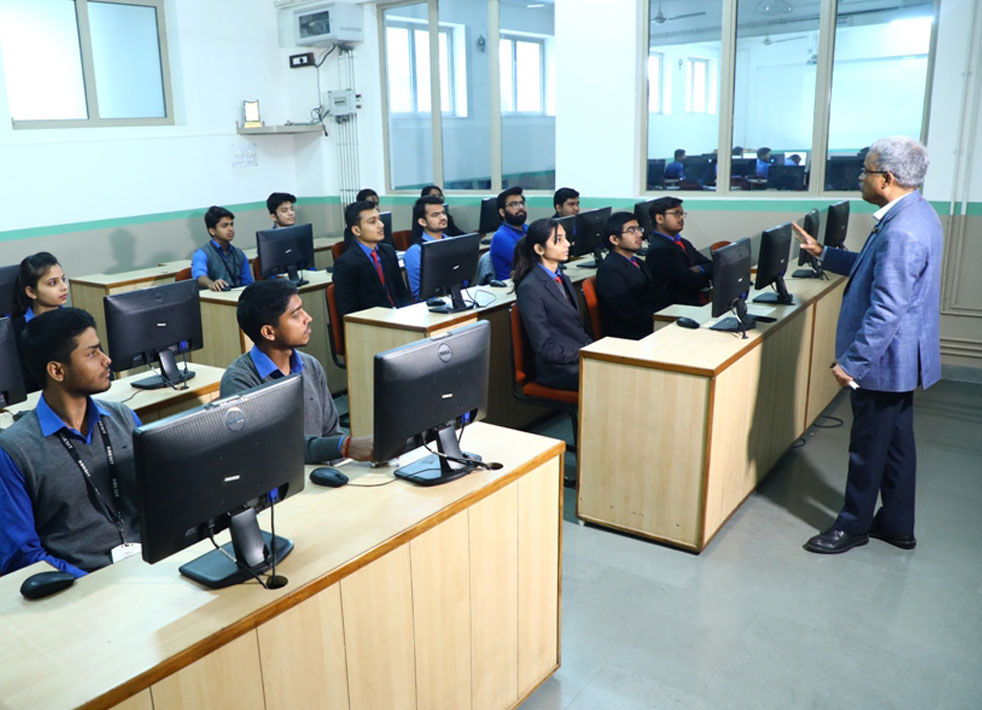 Some of the top career paths include the following:
Data Security Administration
Process Management
Computer Support Framework/systems
E-commerce Website/Application Development
System Software Development
System Engineering
IT Analysis
Application Software Development
Software Testing
Network Administration
Site Administration
University Professors
Teachers.
Testimonials
Hear from Our Students
The foundation of any educational institution is the quality of education it dispenses; and ABESIT Group of Institutions stands on a strong foundation of great educational atmosphere in which students are provided with commendable technical as well as moral education.
Pranav Vashistha
Information Technology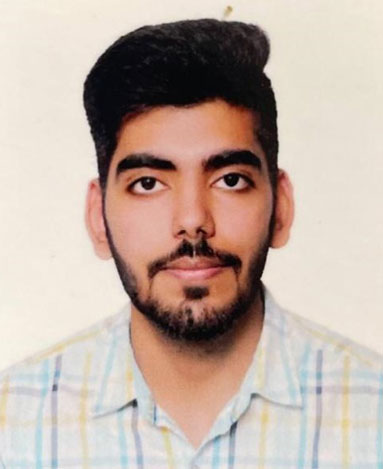 Frequently Asked Questions
Choosing B. Tech in Information Technology is a great decision because a large number of job options are presented to B. Tech IT degree holders. You can find lucrative jobs both in the government and private sectors. Some of the most popular job positions for B. Tech IT students are Software Developer, Testing Engineer, IT Coordinator, System Analyst, System Analyst, IT Technical Content Developer, etc.
Although both these programs are evenly matched in a large number of aspects, when it comes to job opportunities and placements, most recruiters in the country consider both degrees to be equal. As for specializations, B. Tech IT might offer you more options when compared to MCA.
The syllabus for B. Tech in Information Technology comprises topics like Engineering Mathematics, Basics of Electronics, Computer Languages, Introduction to Web Technology, Operating Systems, Concepts of Database, Software Project Management, Introduction to Microprocessor, Computer Graphics and Simulation, Data Mining and Data Warehousing.
B. Tech IT's teaching methodologies strike a perfect balance between theoretical and practical knowledge. The teaching methodology adopted at the ABES Institute of Technology helps in developing a comprehensive understanding of information technology. Students during the program obtain extensive knowledge of coding, networking, cyber security, app development, etc. Some of the major techniques adopted by the teaching staff include Discussions, Problem-based Projects, E-learning, Co-curricular Activities, Field Trips, and Practical sessions.
Some of the major areas of employment for B. Tech IT Degree holders include Data Security Administration, Process Management, Computer Support Framework/Systems, E-commerce Website/Application Development, System Software Development, System Engineering, IT Analysis, Application Software Development, Software Testing, Network Administration, Site Administration, and Teaching jobs. There are so many offbeat and lesser heard areas of employment also in the field of IT which you can find and explore during the program as per your interests and inclinations.