ABESIT Group of Institutions provides our students with various facilities and services to promote their growth and development. As part of this, we also provide them with access to more than just a place to live and study. We take care of all their needs in order to help them grow as individuals.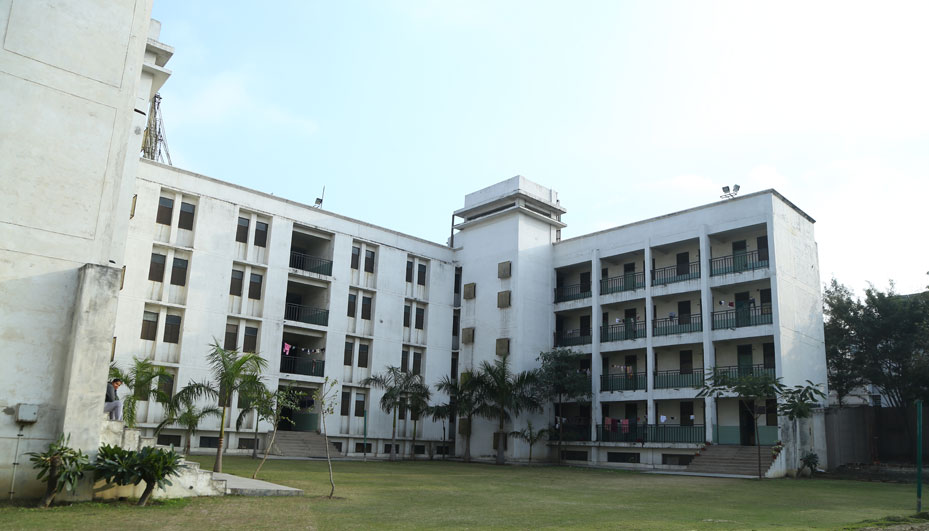 Hostel
We at ABES Institute of Technology understand that favorable accommodation is one of the most significant requirements when students join an engineering institution. Therefore, we provide a full-fledged, separate hostel facility for boys and girls within the institute premises. The hostel is supervised by dedicated, fulltime hostel wardens with adherence to the set rules, norms, and schedules. Each room at the hostel is well-ventilated, spacious, and equipped with all amenities and facilities such as strategically built and installed furniture, a separate study table, a dedicated cupboard, and attached bathrooms.
Wholesome and hygienic food is served as per specific timings in a separate dining hall. Managed and headed by an experienced, professional caterer, the food served is always of high quality throughout the year. Special delicacies and seasonal/regional dishes are also served as per the season and occasion. As for recreation facilities, the hostel has state-of-the-art arrangement for a variety of indoor games, satellite TV, along with periodicals and magazines. There is a designated area also for outdoor games within the institute premises.
List of amenities at a Glance
Fully furnished rooms having curtains, mattresses, fans, and wardrobes
Hot water and cold water supply is available according to seasonal needs
Well-managed and maintained mess and dinning
High-speed internet facility (wi-fi)
24-hour running water with solar heaters
24-hour power backup to beat power cuts
Common Room with Television
Games Lounge
Nutritious Food
Laundry
24/7 Security & CCTV
First Aid Facility
RO Water
Library & Lab Access
Gym Access.
Sports
Life is a Sport. Make it Count. Work to Play. Play to Win. Refuse to Lose.
All work and no play makes Jack a dull boy – we at ABES Institute of Technology very well understand the significance of this age-old proverb. Hence, we always give sports activities the due attention. Various sports events are organized within the campus including Football, Lawn Tennis, Athletics, Cricket, Badminton, Volleyball, Basketball, etc. We always encourage and motivate those students who are good at different sports and can win laurels. The focus remains on both indoor and outdoor sports dispersed throughout the year. Our students participate in various sports competitions/tournaments and make us proud with their achievements.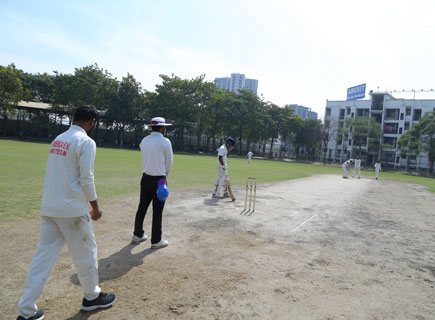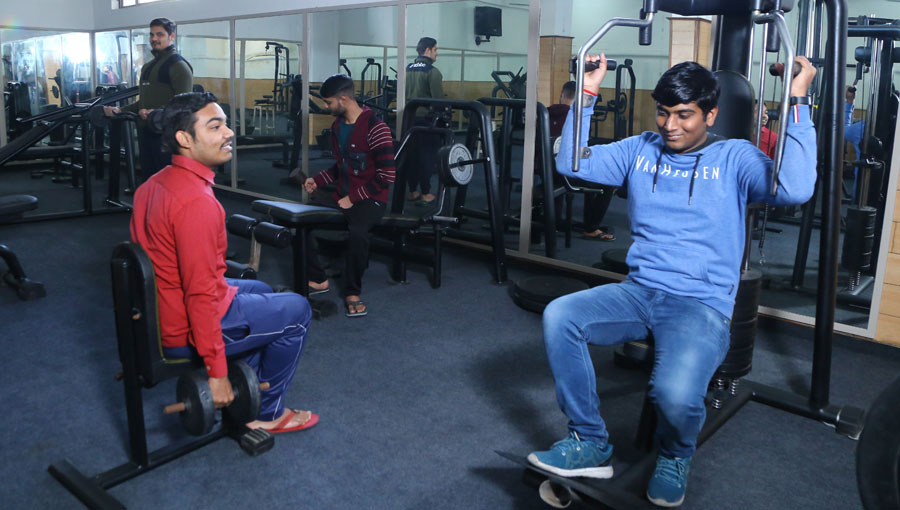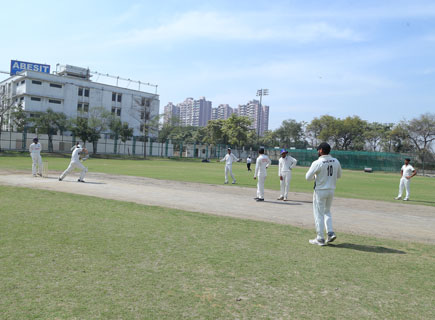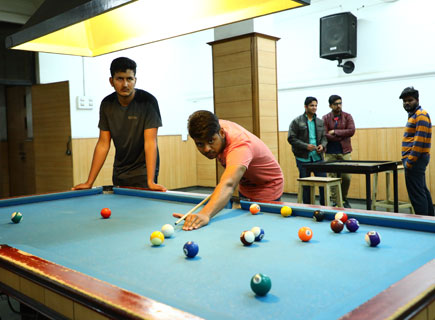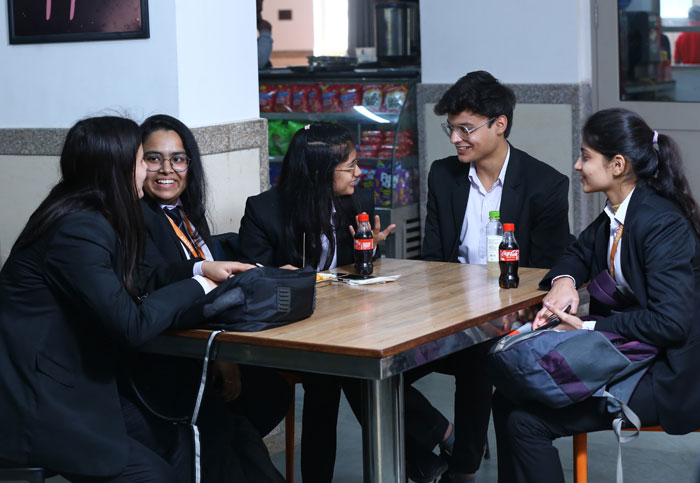 Canteen
ABES Institute of Technology has a spacious, well-managed, and maintained canteen facility within the premises. The canteen provides a comprehensive range of food items and snacks to students as well as staff members at highly subsidized rates maintaining hygiene and high quality. All the seasonal and regional delicacies served in the canteen are cooked to perfection and touched by a homemade flavor. Apart from it, various types of refreshments are also served at the canteen at incredibly affordable rates. The canteen has ample space to accommodate both faculty members and students even during peak hours.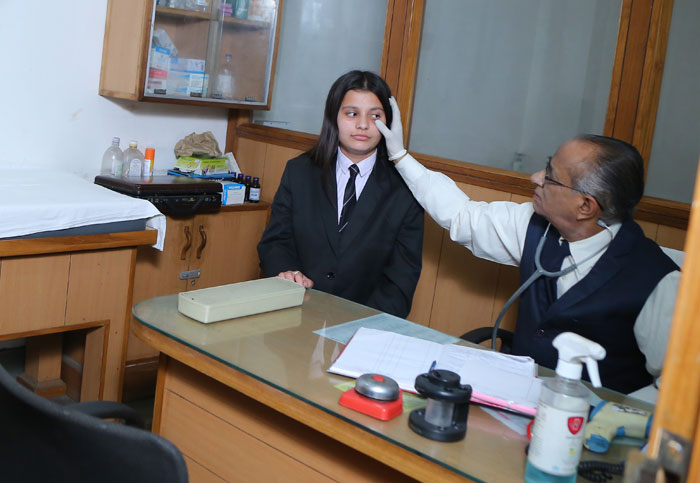 Medical Facilities
At ABES Institute of Technology, we consider health an essential component of high-quality student life. Therefore, we always make sustained efforts towards the provision of healthcare facilities inside the institute premises. We have established a dedicated medical facility for students and staff members providing first-aid to all round-the-clock. In case any emergency arises, the concerned student/faculty member is taken to the neighboring hospital which is just a kilometer away.
Salient features of the medical facility at a glance
24×7 medical care
Medicines to students and faculty members from the college Infirmary
Facility supervised and attended by a qualified doctor and a medical practitioner
Ambulance service is also provided in case of an emergency
The nearest hospital is at a distance of 1 kilometer and can be approached within 5 minutes
All emergency cases are referred to the hospital.
Principal, Doctor, Dean of Student Services and Staff take the call concerning all the medical complaints/requests of students and pass on information to parents.
24×7 Emergency Contact Number: +91-9711060929, +91-8287516759