B.Tech. in Computer Science and Engineering (NBA accredited)
Program Overview
The Department of Computer Science and Engineering at ABES Institute of Technology offers B. Tech in Computer Science and Engineering intending to create future technocrats in the field of computer science. The institute aims at grooming motivated, enthusiastic, and creative-thinking graduates to meet the needs of ITC professionals across sectors and industries. The pedagogy and course structure are such that all students get comprehensive theoretical and practical knowledge for the conceptualization, designing, analysis, and development of ICT applications to meet all the contemporary requirements.
By pursuing this most sought-after program, students will be ensuring the following:
Development of critical, creative, and innovative thinking
Problem-solving abilities
Ability to make a smooth transition from academic to the actual work environment
Exhaustive training in interdisciplinary topics, and
Attitudinal skills.
The Department of Computer Science and Engineering (CSE) at the ABES Institute of technology encompasses a comprehensive range of topics related to advanced computation. Some of them include the following:
Development of algorithms
Analysis of algorithms
Programming languages, and
Software design, and
Computer hardware.
Apply Now
Program Educational Objectives
PEO 1
Graduates of the program are expected to be employed in the IT industry or indulge in higher studies and research.
PEO 2
Graduates of the program are expected to exhibit curiosity to learn new technologies and work with ethical values and team work.
PEO 3
Graduates of the program are expected to design and develop innovative solutions related to real world problems of the society.
Program Specific Outcomes
PSO 1
Solve complex problems using data structures and other advanced suitable algorithms.
PSO 2
Interpret fundamental concepts of computer systems and understand its hardware and software aspect.
PSO 3
Analyse the constraints of the existing data base management systems and get experience on large-scale analytical methods in the evolving technologies.
PSO 4
Develop intelligent systems and implement solutions to cater the business specific requirements.
Program Outcomes
PO 1
Engineering Knowledge
Apply the knowledge of mathematics, science, engineering fundamentals, and an engineering specialization to the solution of complex engineering problems.
PO 3
Design/Development of Solutions
Design solutions for complex engineering problems and design system components or processes that meet the specified needs with appropriate consideration for the public health and safety, and the cultural, societal, and environmental considerations.
PO 5
Modern Tool Usage
Create, select, and apply appropriate techniques, resources, and modern engineering and IT tools including prediction and modeling to complex engineering activities with an understanding of the limitations.
PO 7
Environment and Sustainability
Understand the impact of the professional engineering solutions in societal and environmental contexts, and demonstrate the knowledge of, and need for sustainable development.
PO 9
Individual and Team Work
Function effectively as an individual, and as a member or leader in diverse teams, and in multidisciplinary settings.
PO 11
Project Management and Finance
Demonstrate knowledge and understanding of the engineering and management principles and apply these to one's own work, as a member and leader in a team, to manage projects and in multidisciplinary environments.
PO 2
Problem Analysis
Identify, formulate, review research literature, and analyze complex engineering problems reaching substantiated conclusions using first principles of mathematics, natural sciences, and engineering sciences.
PO 4
Conduct Investigations of Complex Problems
Use research-based knowledge and research methods including design of experiments, analysis and interpretation of data, and synthesis of the information to provide valid conclusions.
PO 6
The Engineer and Society
Apply reasoning informed by the contextual knowledge to assess societal, health, safety, legal and cultural issues and the consequent responsibilities relevant to the professional engineering practice.
PO 8
Ethics
Apply ethical principles and commit to professional ethics and responsibilities and norms of the engineering practice.
PO 10
Communication
Communicate effectively on complex engineering activities with the engineering community and with society at large, such as, being able to comprehend and write effective reports and design documentation, make effective presentations, and give and receive clear instructions.
PO 12
Life-Long Learning
Recognize the need for, and have the preparation and ability to engage in independent and life-long learning in the broadest context of technological change.
Career Path
B. Tech in Computer Science offers a plethora of lucrative career paths. Students can grab these opportunities in both public and private sectors for job security as well as market value.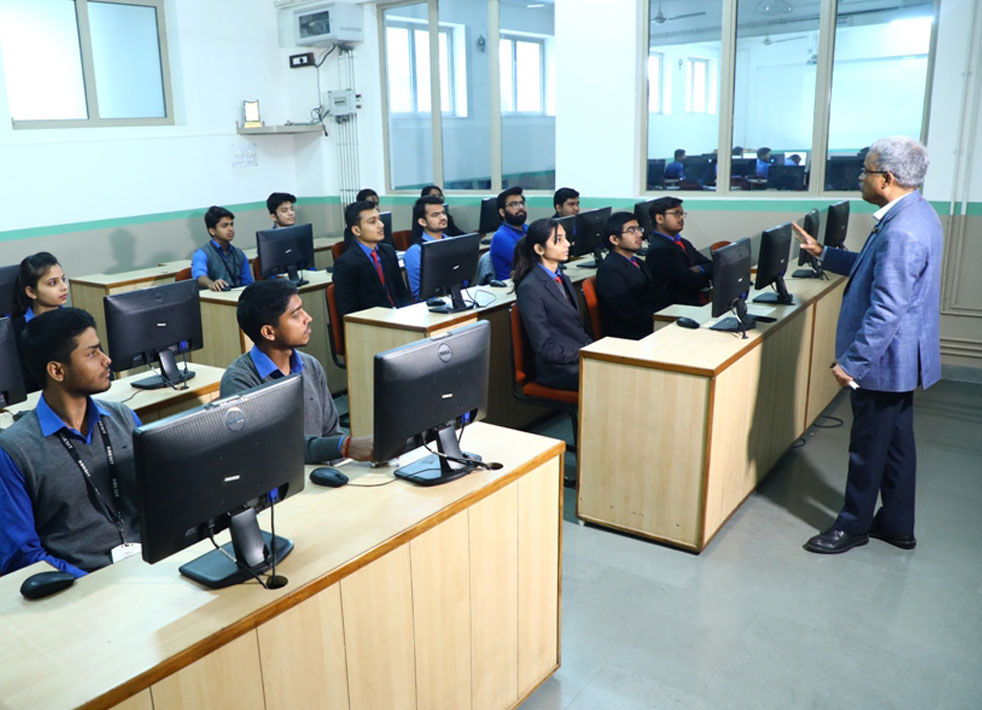 Some of the top career paths include the following:
Software Developer
Software Engineer
Database Administrator
Computer Hardware Engineer
Computer Systems Analyst
Computer Network Architect
Web Developer
Project Manager
Computer Science Blogger
Cyber Security Specialist
Technical Content Developer
Game Developer
Technical Content Developer
Programming Book Author
Tech Support Technician
Professor.
Testimonials
Hear from Our Students
The ABESIT Group of Institutions has been an incredible experience for me, from the training and placement opportunities to the top-notch infrastructure and facilities.
Shivendra Pratap Singh
Computer Science Engineering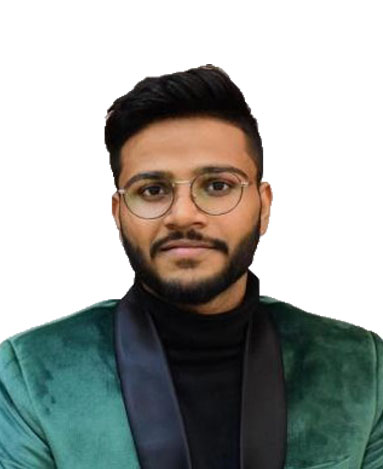 I had a great experience of studies combined with lots of personality development activities in the campus.
Vardhan Bhardwaj
Computer Science Engineering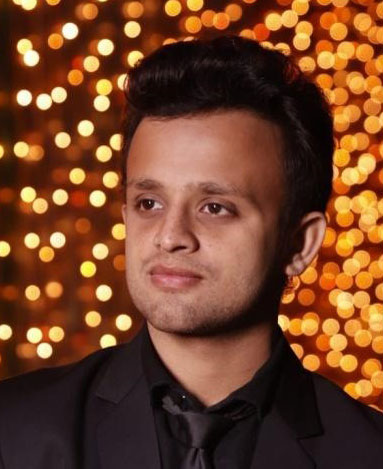 ABESIT Group of Institutions serves as a platform for the student's overall development, whether it is through academics or extracurricular activities. It not only provides bookish knowledge to the student but also grooms them professionally.
Saloni Hotwani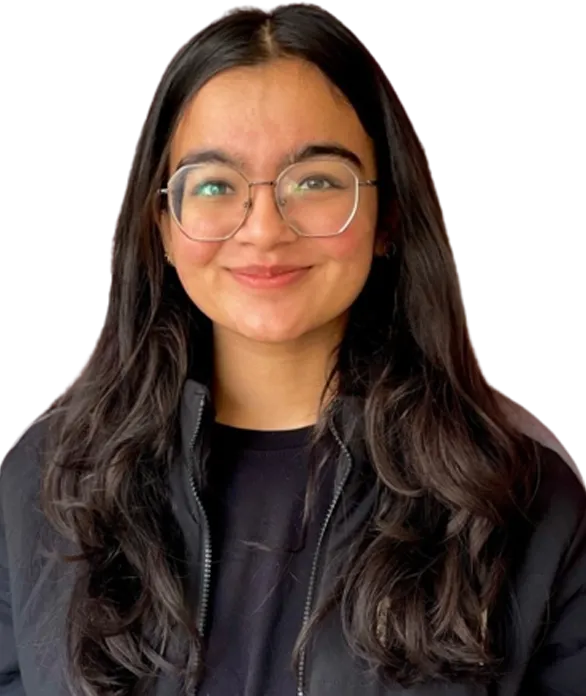 I definitely would recommend ABESIT Group of Institutions and would encourage students to study hard and inform themselves as much as possible about the several academic opportunities the institution offers.
Anubhav Sinha
Computer Science Engineering
It was a great experience being a part of ABESIT Group of Institutions.
Abhyudaya Mittal
Computer Science Engineering
It has been a positive and outstanding experience at ABESIT Group of Institutions.
Aditi Tiwari
Computer Science Engineering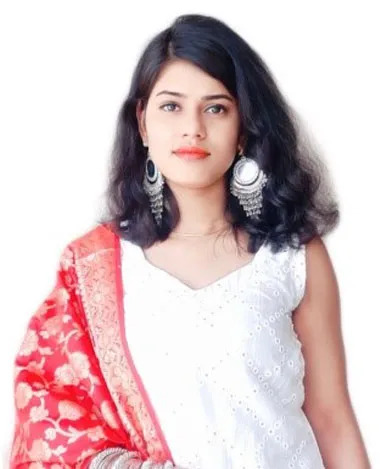 Frequently Asked Questions
You should study B. Tech in Computer Science because it is not just another 4-year degree program. It is both a journey and an opportunity that leads you to exciting career opportunities. B. Tech in Computer Science (B. Tech CSE) is one of the most popular and in-demand courses today, providing you with all the skills and knowledge that you need to succeed in the realm of Information Technology (IT).
Though the exact course options might vary from institution to institution, described below are some of the most typical subjects taught in this course:
Information Security
Wireless Communication
Mobile Computing
Machine Learning
Industrial Management
Algorithm Design and Analysis
Applied Mathematics
Computer Graphics
Compiler Design
Operating Systems
Introduction to Programming
Foundation of Computer Science
Database Management Systems
Object-Oriented Programming
Data Structure and Algorithm
Electrical Technology
Computer Organization and Architecture
Java Programming
Computer Network
Artificial Intelligence
Digital Communication
Microprocessor and Microcontroller
Software Testing and Quality Assurance
Web Engineering.
Full Stack Developer / DevOps Engineer
Multimedia Programmer
Network Security Engineer
Web Developer / Software Developer
Data Scientist
Machine Learning Engineer
Mobile App. Developer
Game Developer.
BSc. in Computer Science is a 3-year program, whereas B. Tech is a 4-year degree course leading you to a professionally in-demand engineer's degree. Needless to say, the Bachelor of Science degree in Computer Science is confined only to computer applications and does not focus on coding.
Yes, of course, as a B. Tech graduate, you can pursue higher studies and attain a Master's degree, usually known as a Master of Technology (M. Tech) in India and a Master of Science (MS) in countries abroad. As a B. Tech graduate, you can also opt for completing a Master in Business Administration (MBA) program to sustain a managerial-level job in the IT industry. Doctor of Philosophy (PhD) might also be an option after completing any of the master's programs.